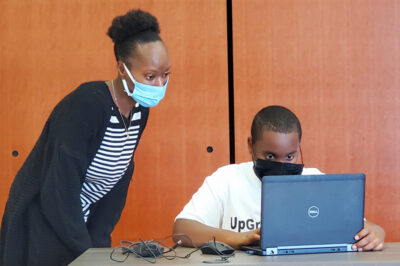 Personalized Education Plans
Our staff works with students to ensure they are are active participants in deciding in their learning focus.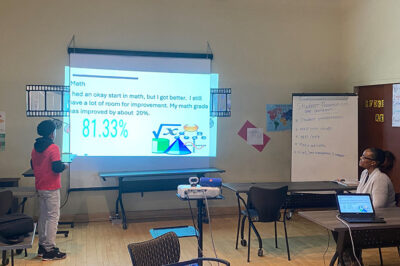 Jovan presenting to his mom during Spring Parent-Teacher Conferences. All students shared their academic and creative successes, challenges and goals to finish the school year strong. Parents were asked to listen carefully and be prepared to ask their child 1-2 questions afterward. We had a 100% parent participation rate.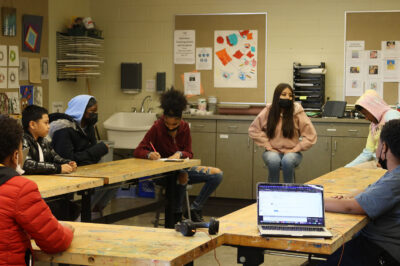 Our approach to teaching and learning is inspired by the work of Maisha Winn, author of Justice on Both Sides: Transforming Education Through Restorative Justice (2018).
UMA is a wonderful school. The staff motivate and establish rapport with students, and these are seen as vital components for teaching and learning. They have proven ability to enhance students' performance. They also inspire and motivate students to achieve their best. They have helped Jovan build self-esteem, while demonstrating sound work ethics, cultural sensitivity, diversity, flexibility and creativity.
Sophia Hatchett  
   UMA Parent
Great lessons, great teachers, great trips
Jordan  
   UMA Student